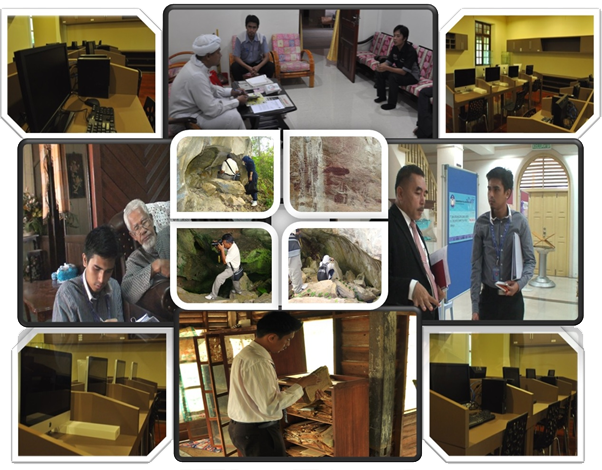 Research division is one of the core areas in the service of the National Education Museum, which plays an important role towards achieving the objectives the museum to maintain, preserve and disseminate knowledge about heritage education. Research conducted in the museum consists of history, culture, nature, exhibitions and collections research.
There are 3 types of research conducted in the museum research division:
i   – Research conducted by the National Education Museum staff.
ii  – Research carried out in collaboration with other parties
iii – Research conducted by outsiders to the museum.
Research division serves to strengthen and develop the field of research, documentation and publication to uphold the museum's function as a disseminator of knowledge in the field of exhibitions, collections, history, culture and education.
For inquiries and further information, please contact: –
Assistant Curator
Research division
National Education Museum
E-mail : mpn@upsi.edu.my
Tel      : 05-4506680
Fax     : 05-4598261